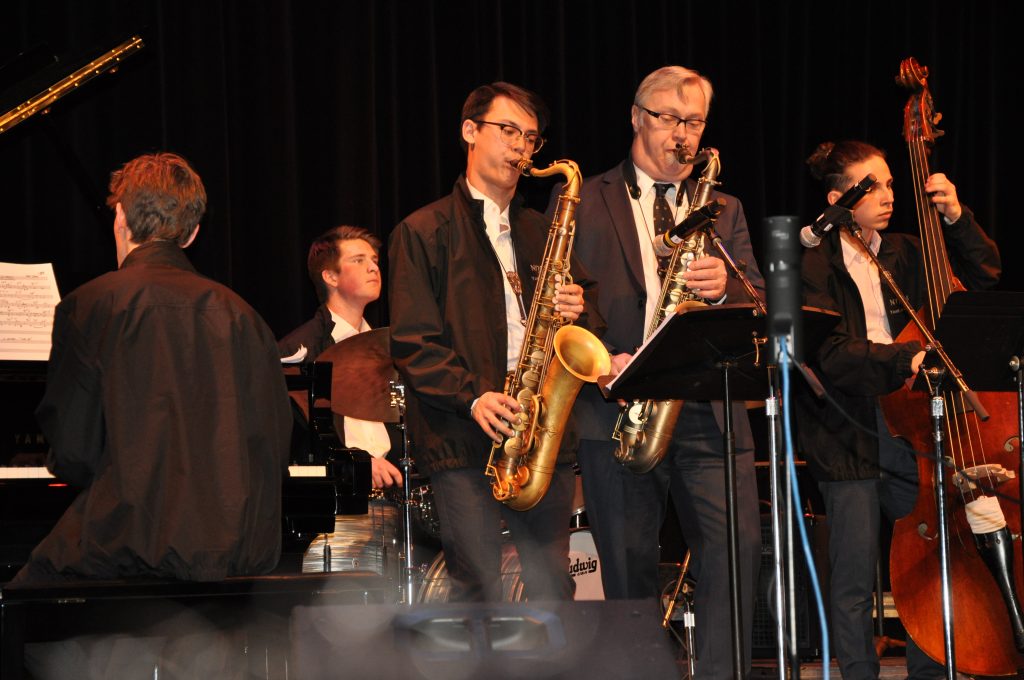 2018 Humber National Youth Jazz Combo 
sponsored by/commandité par:

Toronto, May 16 to 21, 2021/Toronto, du 16 au 21 de mai, 2021
Please keep in mind that Honour Groups start before the main festival. HNYJC will start Sunday evening, May 16, and end Friday evening, May 21.
INVITATION TO AUDITION
MusicFest Canada, "The Nationals" invites you to audition for the Humber National Youth Jazz Combo, an honour group for high school jazz players.  In the great tradition of small group jazz, the Humber National Youth Jazz Combo provides 4 – 7 outstanding high school aged jazz musicians with the opportunity to move their playing to a new level through rehearsal, performance and study with some of the finest professional jazz artists in the world. The HNYC is a one-of-a-kind training program only open to Canadian youth. The Combo will perform at the MusicFest Awards Presentation followed by a concert on Friday, May 21, 2021.  Participating in the band under Kirk MacDonald will be an important and memorable event in your life.  Please contact us if you have any questions.
*************************************************
Il est important de réaliser que tous les ensembles d'honneur débutent avant le commencement du festival.  Le HNYJC débutera le dimanche soir du 16 mai et se terminera le vendredi 21 mai.
INVITATION A AUDITIONNER
Vous êtes cordialement invités à auditionner pour devenir membre du Humber National Youth Jazz Combo aux Nationales de MusicFest Canada.  Ce groupe d'honneur se compose de 5 à 7 membres talentueux,  provenant d'écoles secondaires de partout au Canada, et désireux de parfaire l'art de l'improvisation et de l'interprétation musicale de la musique Jazz, en compagnie d'artistes de renommée mondiale.
Cet ensemble à formule unique, forgée dans la plus pure tradition du développent du Jazz, se produira lors du gala de mérites MusicFest, suivie d'un récital, le vendredi, 21 mai, 2021. Sous la direction du Kirk MacDonald, le HNYJC fournira à ses membres une expérience musicale inoubliable. N'hésitez pas à nous contacter pour de plus amples renseignements.