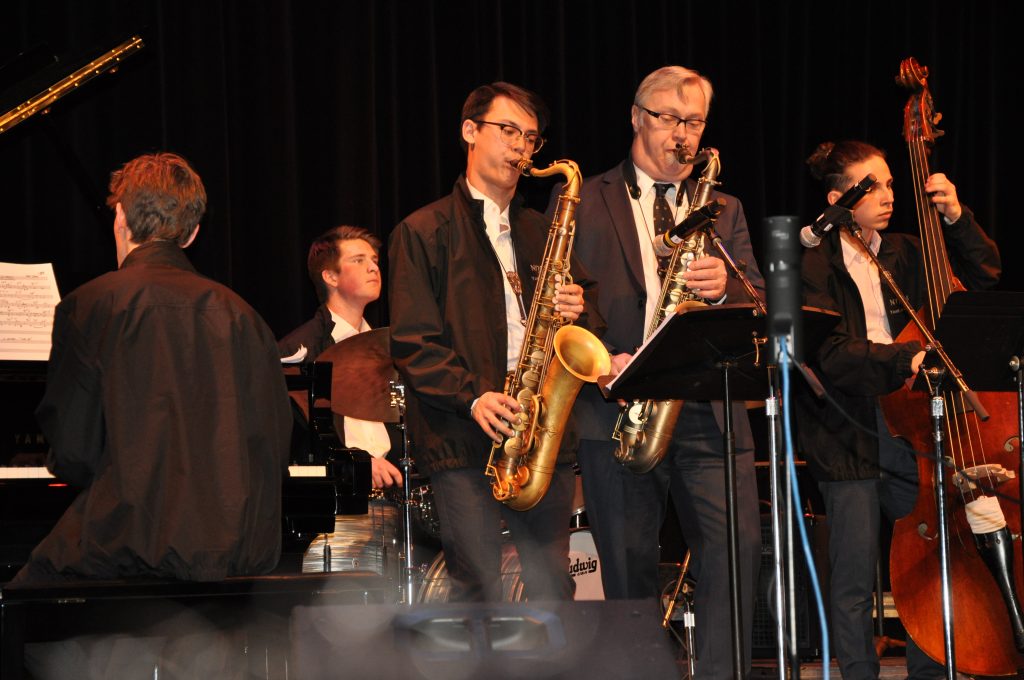 2018 National Youth Jazz Combo 
MusicFest Canada invites you to audition for the National Youth Jazz Combo, an honour group for high school jazz players.  The 2021 NYJC will partner with MusicFest Canada and several university jazz professionals in the virtual preparation and presentation of jazz combo masterworks.  All NYJC musicians will receive a private lesson and a full combo rehearsal from esteemed university jazz professionals.
Of special interest this year is the MusicFest Institute.  MusicFest Canada has formed an historic partnership with the National Youth Band of Canada (NYB) to present a series of lectures and masterclasses for all MusicFest Honour Ensemble members and all NYB members by world-class musicians in April and May 2021.  Membership in any of the MusicFest Honour Ensembles includes access to these optional learning and listening experiences, which will feature esteemed orchestra, wind band, choral and jazz musicians from across North America.
This ensemble is open to advanced high school jazz players who are seeking an extraordinary performing and learning experience.  Auditions close on March 15, 2021.  The fee for successful applicants is $50.  If you have any questions about the NYJC, please email Neil Yorke-Slader (neil.yorke-slader@musicfest.ca).
Please note: Separate audition requirements are in place for both the National Youth Jazz Combo and the Conn-Selmer Centerstage Jazz Band. You must submit two separate auditions if you wish to apply to both opportunities.