DARRYL & CHERYL FERGUSON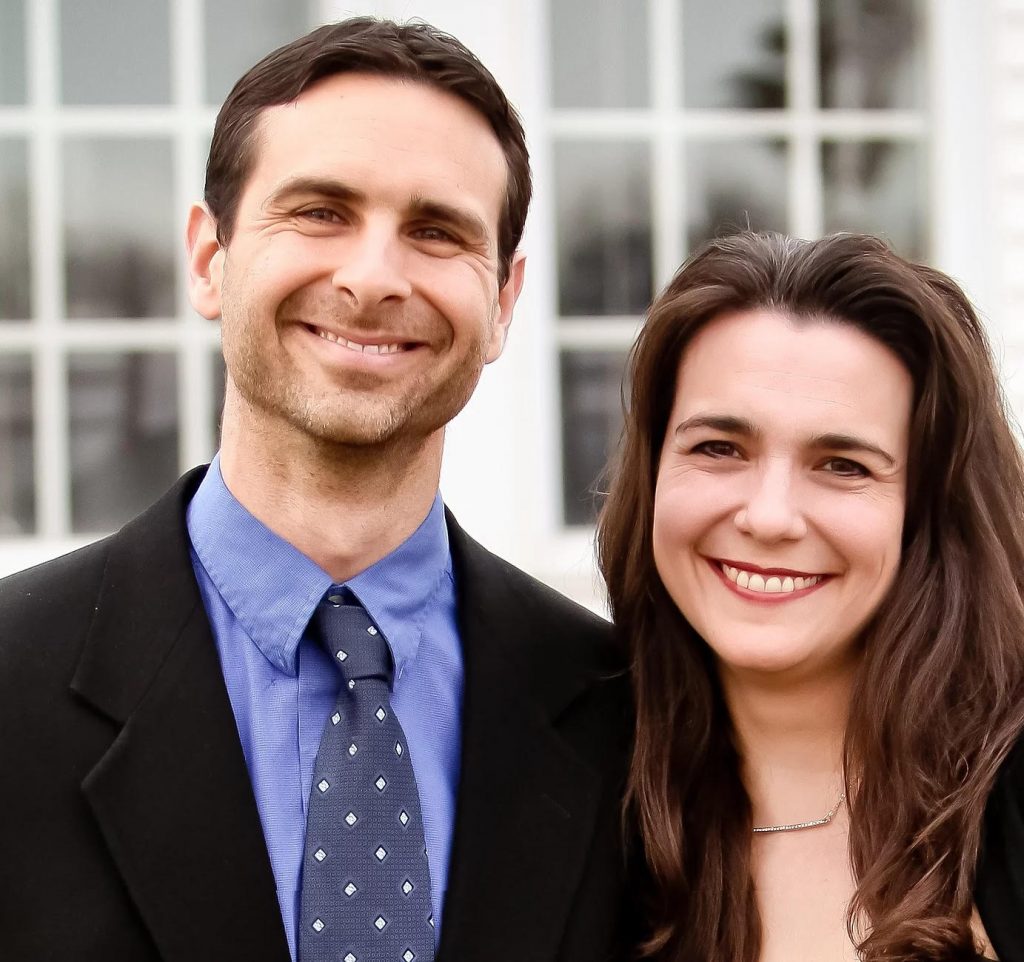 Cheryl Ferguson received a Bachelor of Arts in Music Performance (French horn) and a Bachelor of Science in Music Education from the University of Mary (Bismarck, ND).  She has also done graduate work at Southern Oregon University, and has earned a Master in Curriculum Studies (Music Education) at Acadia University (Nova Scotia).  Cheryl has taught music at every level, including K-6 general music classes, ten years running junior high band programs, and has been in her current position as Director of Bands at Fort Richmond Collegiate since 2006.  Cheryl is also the Director of Concert Band at Canadian Mennonite University. She is active as a clinician, adjudicator and guest conductor, including conducting the 2010 Manitoba Junior Provincial Honour Band,  the 2017 Manitoba Intermediate Honour Band, and many regional Honour Bands across the Prairies.  She has adjudicated at band and chamber music festivals across the Prairie Provinces and in North Dakota.  She has also been a guest conductor for the Red Deer College Adult Concert Band, the Alberta Youth Wind Symphony, the Regina Catholic Schools Honour Band, and for the Prairielands Jazz Camp.
Cheryl serves as French horn instructor at Canadian Mennonite University, and maintains a private studio of private French horn students.  She continues to perform with the Winnipeg Wind Ensemble and the Ferguson Family Brass Quartet. She has conducted the Adult Advanced Band at International Music Camp for several years. In 2016, Cheryl was invited to record a TED Talk on Motivating People toward Excellence.   The talk is available on YouTube and in the link below:
http://tedxwinnipeg.ca/2016/six-questions-cheryl-ferguson/
Darryl Ferguson received a Bachelor of Music (Applied Trumpet) from Brandon University, a Master's of Music (Trumpet Performance) from the University of South Florida, and a Bachelor of Education (After Degree) from the University of Manitoba. He currently teaches at Acadia Junior High School in Winnipeg, MB, where he directs four concert bands and a jazz ensemble. Under his direction, the Acadia band program has consistently received recognition for outstanding performance at festivals across western Canada and the northern United States. The program has received the George Douglas Award from the Winnipeg International Optimist Concert Band Festival, and in 2014 was the first junior high program to be awarded the Optimist Festival's Jazz Award. In 2011, Acadia's grade 9 ensembles participated in the Canadian Music Educators' Association's performance awards program, in which they were awarded the Robert Rosevear Award for the most outstanding junior high concert band and the Don Wright Award for the most outstanding junior high jazz band performances nationally.
Darryl is active as an adjudicator, guest conductor, clinician, and freelance trumpet player. He also serves as a sessional instructor and applied trumpet teacher at Canadian Mennonite University. He also is the conductor of the Rupertsland Brass Band. In 2021, Darryl was awarded the Manitoba Band Association's Award of Distinction in recognition of his outstanding contribution to music education in Manitoba. In 2018, Darryl was awarded the Fort Richmond MLA Community Hero Certificate for his service in the community.
As a trumpet player, Darryl has performed with the Winnipeg Wind Ensemble, the Winnipeg Brass Quintet, the Winnipeg Symphony Orchestra, the National Youth Orchestra of Canada, and the Cambridge Brass Quintet.