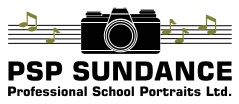 PSP Sundance is the Official Photographer of MusicFest Canada.  There will be a professional PSP photographer working with each Stage at MusicFest Nationals 2022 in Niagara Falls.
Your ensemble has just performed the best they ever have and you want to nurture the feeling of the moment forever. What better way than with perfectly-lensed photographic images from the music ensemble photo specialists at PSP Sundance? With their on-site printing ability, those treasured pictures you once waited weeks for now take less than an hour to have in your hand.
To get more information about MusicFest photos, click pspsundance.ca.