2021 Woodshed Canadian Percussion Ensemble
sponsored by/commandité par: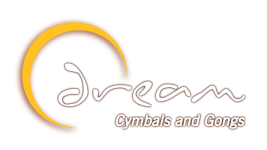 Toronto, May 16 to 21, 2021/Toronto, du 16 au 21 de mai, 2021
Please keep in mind that Honour Groups start before the main festival. WCPE will start Sunday evening, May 16, and end Friday evening, May 21.
INVITATION TO AUDITION
MusicFest Canada, "The Nationals" invites you to audition for the Woodshed Canadian Percussion Ensemble, an honour group for percussion majors 14 to 24. Presented by Woodshed Percussion and Dream Cymbals, the Woodshed Canadian Percussion Ensemble is a one-of-a-kind honour ensemble opportunity in Canada. The group is comprised of members from across Canada who, after successful application, converge for a week of rehearsals and keynote performances. During their week together, these students rehearse and take master classes from outstanding professional musicians from across North America. Members are selected based on Canada-wide auditions; most have performed with provincial honour bands from coast-to-coast. In addition, high-school age members can apply to audition for some of more than $100,000 of industry-sponsored scholarships. Please contact us if you have any questions.
IMPORTANT NOTE
All percussionists selected for the Woodshed Canadian Percussion Ensemble will rehearse each morning as WCPE, and in the afternoons form the percussion section of the Denis Wick Canadian Wind Orchestra. The feature concerts on Friday, May 21, 2021 will feature WCPE as special guests.
Percussionists wishing to audition for WCPE/DWCWO should utilize the Audition Procedures linked under the WCPE banner.
*****************************************************
NB: Il est important de réaliser que tous les ensembles d'honneur débutent avant le commencement du festival. WCPE débutera le dimanche, 16 mai et se terminera le vendredi soir, 21 mai.
INVITATION A AUDITIONNER
Vous êtes cordialement invités à auditionner pour devenir membre de Woodshed Canadian Percussion Ensemble aux Nationales de MusicFest Canada.  Ce groupe d'honneur se compose de jeunes percussionnistes âgês de 14 à 24 ans.
Présenté par Woodshed Percussion et Dream Cymbals, WCPE offre un program unique en son genre. WCPE se compose de jeunes percussionnistes canadiens qui se réuniront durant une semaine complète de répétitions, classes-maitre avec des musiciens professionnels provenant des quartes coins d'Amérique du nord et le concert inaugural de MusicFest.
Les membres do WCPE seront selectionnés à partir d'audition pancanadiennes. La plupart d'entre eux font déjà partie de leur harmonie d'honneur provinciale.
De plus, les appliquants en âge d'école secondaire peuvent auditionner pour gagner une des bourses d'études de nos généreux commanditaires totalisant plus de $100,000.00! N'hésitez pas à nous contacter pour de plus amples renseignements.
IMPORTANT!
Les percussionnistes membre de Woodshed Canadian Percussion Ensemble participeront aux répétitions de WCPE chaque matin et se joindront aux répétitions de l'orchestre a vents canadien Denis Wick dans l'après-midi. Les concerts gala de DWCWO, le vendredi, 21 mai 2021 mettra aussi en vedette, WCPE comme ensemble invite.
Tout jeune percussionniste désirant faire partie de DWCWO/WCPE devra suivre la marche a suivre décrite sur la page d'audition de WCPE.