2018 Conn-Selmer Centerstage Jazz Band
sponsored by/commandité par: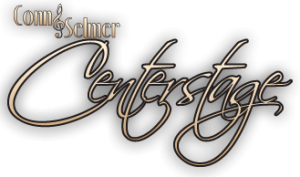 Niagara Falls, May 15 to 20, 2022/Niagara Falls, du 15 au 20 mai, 2022
Please keep in mind that Honour Groups start before the main festival. CSCJB will start Sunday evening, May 15, and end Friday evening, May 20.
MusicFest Canada, "The Nationals" invites you to audition for the Conn-Selmer Centerstage Jazz Band, an honour group for high school jazz players.  Participating in the band under Christine Jensen will be an important and memorable event in your life.  Please contact us if you have any questions.
The fee for successful applicants is $50. If you have any questions about the CSCJB, please email Neil Yorke-Slader (neil.yorke-slader@musicfest.ca).
Please note: Separate audition requirements are in place for both the National Youth Jazz Combo and the Conn-Selmer Centerstage Jazz Band. You must submit two separate auditions if you wish to apply to both opportunities. The deadline for applications is March 14, 2022.
***************************************************
Il est important de réaliser que tous les ensembles d'honneur débutent avant le commencement du festival.  CSCJB débutera le dimanche soir du 15 mai et se terminera le vendredi 20 mai.
INVITATION A AUDITIONNER
Vous êtes cordialement invités à auditionner pour devenir membre de Conn-Selmer Centerstage Jazz Band aux Nationales de MusicFest Canada.  Ce groupe d'honneur se compose de membres provenant d'écoles secondaires venant de partout au Canada. Dirigé par Christine Jensen, vous vivrez a coup sur une expérience musicale mémorable. N'hésitez pas à nous contacter pour toutes questions au sujet de ce programme.
Les frais pour les candidats retenus sont de 50 $. Si vous avez des questions sur le CSCJB, veuillez envoyer un courriel à Neil Yorke-Slader (neil.yorke-slader@musicfest.ca).
NB: Les exigences d'auditions pour Conn-Selmer Centerstage Jazz Band et le groupe national jeunesse Jazz sont complètement séparées. Pour jouer dans les deux groupes, vous devez soumettre deux applications différentes et répondant aux exigences de chacun. Ces applications devraient être reçues au plus tard le 14 mars 2022.