(2018 Conn-Selmer Centerstage Jazz Band)
sponsored by/commandité par: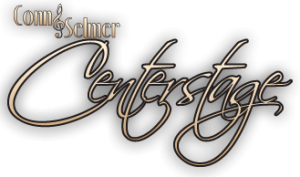 MusicFest Canada, "The Nationals" invites you to audition for the Conn-Selmer Centerstage Jazz Band, an honour group for exceptional high school students.
Under the direction of esteemed saxophonist/educator Christine Jensen (Eastman School of Music), the 2023 CSCJB will gather in Niagara Falls, ON from May 14-19, 202 in preparation and presentation of jazz ensemble masterworks.  CSCJB members will also receive a sectional workshop from an esteemed University of Toronto Jazz Faculty member:
William Carn, trombone

Ernesto Cervini, drums 

Jason Logue, trumpet 
Chris Donnelly, piano 

Dan Fortin, bass 
Participation in the CSCJB includes eligibility for some of more than $50,000 of industry-sponsored scholarships.
The fee for successful applicants is $50. If you have any questions about the CSCJB, please email Neil Yorke-Slader (neil.yorke-slader@musicfest.ca).
Accommodations for out-of-town honour ensemble members have been arranged at the Radisson Hotel.  Honour ensemble members are encouraged to stay at the Radisson Hotel, but ARE NOT required to do so.
MusicFest is subsidizing the cost to have participants reside close to the rehearsal locations. Because of this subsidy, they are limited to members of the honour groups and can only be booked through the MusicFest Canada office. These arrangements are limited to six (6) nights only. For those wishing to stay at the Radisson Hotel, the cost is $499.00 for the week. If you have a preference for the person sharing the room, that can be indicated on your online registration if you are accepted into the ensemble.
Check In: Sunday, May 14, 2023 4:00pm – 7:00pm
Check Out: Saturday, May 20, 2023 11:00am
Transportation to and from Niagara Falls is the responsibility of each individual musician. Any honour ensemble member travelling by air to Toronto will be met promptly by MusicFest staff either wearing a MusicFest T-shirt and/or carrying a MusicFest sign. We will provide transportation from Toronto to Niagara Falls (and back).
Please note: The audition requirements for the National Youth Jazz Combo and the Conn-Selmer Centerstage Jazz Band are identical. Your application for either ensemble will automatically qualify as your application for the other.  DO NOT SUBMIT TWO SEPARATE APPLICATIONS. The deadline for applications is March 10, 2023.