CHRISTINE JENSEN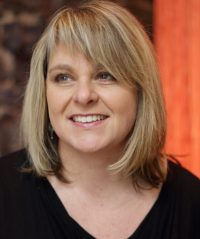 Montreal-based saxophonist and composer Christine Jensen has been described as, "an original voice on the international jazz scene… [and] one of Canada's most compelling composers,"- The Globe and Mail. According to Downbeat Magazine, "Jensen writes in three dimensions, with a quiet kind of authority that makes the many elements cohere. Wayne Shorter, Maria Schneider and Kenny Wheeler come to mind."
Jensen took home the Juno Award for Contemporary Jazz Album of the Year with her first band album, Treelines in 2011, along with Quebec's Opus Award for jazz recording of the year. In October 2013, she released her second recording as a big band leader, soloist and composer on Justin-Time Records, entitled Habitat. It received a rare 5 star review in Downbeat Magazine. "[It] is simply superb, a lyrical, powerful triumph with peak moments that are the stuff of goosebumps and even a bit of teariness."-Peter Hum, Ottawa Citizen. Jensen has previously released three small ensemble recordings: Collage (2000), A Shorter Distance (2002), and Look Left (2006), all on the Montrel-based Effendi label. Along with her sister, New York-based trumpeter Ingrid Jensen she co-leads Nordic Connect, where they have released recordings on ArtistShare. She has collaborated with a diverse array of musicians, including Ben Monder, Gary Smuylan, Dick Oatts, Geoffrey Keezer, Lenny Pickett, Gary Versace, and Donny McCaslin. She has studied with Kenny Werner, Dick Oatts, Remi Bolduc, André White, and Janis Steprans.
Recently, she toured her music internationally in India, Peru, Argentina, Chile, Denmark, Mexico, Sweden, Turkey, and Haiti. She currently holds the position of conductor of the orchestre national de jazz de Montréal, and is on faculty at University of Sherbrooke and McGill University, where she teaches composition and small and large ensembles.
Ms. Jensen is sponsored by Conn-Selmer.