2018 Denis Wick Canadian Wind Orchestra/L'orchestre à vents canadien Denis Wick
sponsored by/commandité par: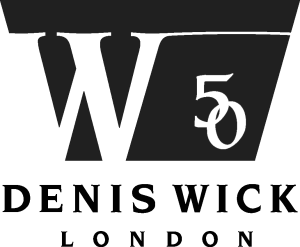 Ottawa, May 12 to 17, 2019/Ottawa, du 12 au 17 de mai, 2019
Please keep in mind that Honour Groups start before the main festival. DWCWO will start Sunday evening, May 12, and end Friday evening, May 17.
This year's guest artist is
Robert Miller, euphonium.
INVITATION TO AUDITION
MusicFest Canada, "The Nationals" invites you to audition for the Denis Wick Canadian Wind Orchestra, an honour group for woodwind, brass and percussion majors 14 to 24. Presented by Denis Wick, London, the Denis Wick Canadian Wind Orchestra is one of the premier honour band programs in Canada. The group is comprised of 60+ members from across Canada who, after successful application, converge for a week of rehearsals and keynote performances. During their week together, these students rehearse and take master classes from outstanding professional musicians from across North America. Members are selected based on Canada-wide auditions; most have performed with provincial honour bands from coast-to-coast. In addition, high-school age members can apply to audition for some of more than $100,000 of industry-sponsored scholarships. Please contact us if you have any questions.
IMPORTANT NOTE TO ALL PERCUSSIONISTS
The 2018 DWCWO percussion section will be drawn from the Woodshed Canadian Percussion Ensemble.  Each day will be divided into rehearsals with each group at various times.  VERY IMPORTANT: Please see the WCPE for information about how to audition.  Percussion registrants may submit their audition material through either the WCPE link or the DWCWO link.
CONDUCTING FELLOWS PROGRAM
If you are interested in the Conducting Fellows program, please see the following link:
DWCWO fellows audition protocol
If you have audition questions, email Dr. Mark Hopkins ([email protected]).
 SPONSORSHIP/REGISTRATION FEE
There is NO audition/registration/participation fee to participate with any of the honour ensembles. Denis Wick and MusicFest Canada underwrite the operating costs for the DWCWO conductors, music, rehearsal space, clinicians, guest soloists, musical equipment, technical staff and concert venue. The objective is to provide a special educational opportunity for Canada's most outstanding young musicians.
PARTICIPANT ACCOMMODATIONS:
Accommodations for members, directors, and staff have been arranged at the University of Ottawa Residences. Members of the honour ensembles are encouraged to stay at the University of Ottawa Residences, but ARE NOT required to do so. Some members will be traveling with their own school group(s) and others will be local students who already have accommodations in the area. For those wishing to stay at the University of Ottawa, the cost is $395 for a maximum of six nights. Accommodation will be two people per room. All meals will be the responsibility of the individual.
TRANSPORTATION to and from Ottawa is the responsibility of each individual musician.
 ************************************
Il est important de réaliser que tous les ensembles d'honneur débutent avant le commencement du festival MusicFest.  L'OVCDW débutera le dimanche soir, 12 mai et se terminera le vendredi, 17.
INVITATION A AUDITIONNER
Vous êtes cordialement invites a auditionner pour devenir membre de l'orchestre a vent canadien Denis Wick aux Nationales de MusicFest Canada.  L'OVCDW est un ensemble à vent d'honneur pour instrumentistes à vents et percussions âgés de 14 a 24 ans. Présenté par la compagnie Denis Wick de Londres, il s'agit d'un des programmes d'harmonie pour jeunes musiciens parmi les plus prestigieux et convoités au pays.  L'OVCDW se compose de plus de soixante membres venant de tous les coins du pays. Après avoir passé l'audition d'entrée avec succès, ils se réunissent tous pour une semaine de répétitions et récitals d'envergure.  Durant cette semaine intensive, ces jeunes et talentueux musiciens bénéficieront de d'ateliers-maitre, donnés par de nombreux musiciens professionnels de renom, venant de partout en Amérique du nord.  Nos membres sont admis, à partir résultats d'audition pancanadienne. La plupart d'entre eux se sont produits dans leur harmonie d'honneur provinciale, d'un océan à l'autre.  De plus, nos jeunes musiciens provenant  d'écoles secondaires peuvent également appliquer pour des bourses d'études de nos commanditaires, totalisant jusqu'à $100,000. N'hésitez pas à entrer en contact avec nous pour de plus amples renseignements.
AVIS A TOUS NOS PERCUSSIONNISTES
La section des percussions de L'OVCDW de 2018 sera formée à partir membres de l'ensemble canadien de percussions Woodshed. Chaque journée sera repartie en répétition pour chacun de ces deux groupes.  TRÈS IMPORTANT: Consultez la page web de l'ECPW pour en savoir plus au sujet de l'audition. Tous percussionnistes désirant auditionner, doivent automatiquement suivre la démarche à suivre telle que décrite sur cette page et soumettre leur candidature directement sur la même page (ECPW)
PROGRAMME DE CONFERIE DE DIRECTION
DWCWO fellows audition protocol
Pour toute question concernant ce programme, veuillez contacter par courriel, le docteur Mark Hopkins ([email protected])
 FRAIS D'INSCRIPTION
Il n'y a aucun frais d'inscription pour participer dans tous les ensembles d'honneur du festival. MusicFest Canada et la compagnie Denis Wick assument les couts d'opération de tous les groupes, incluant l'embauche de directeurs d'ensembles, partitions, espace de travail, cliniciens, artistes invités, équipement, embauche de techniciens et salle de concert. Le but de ce programme est d'offrir, chaque année, un haut niveau de développement pour nos jeunes musiciens de talents.
HEBERGEMENT DES PARTICIPANTS:
L'hébergement pour tous les membres, employés et la direction de MusicFest sera localisé à Ottawa University Residences. Tous les membres d'ensembles d'honneur sont également encouragés à séjourner à Ottawa University sans toutefois en avoir l'obligation. Certains membres voyageront avec leur propre groupe d'école tandis que d'autres, de provenance locale, séjourneront à leur propre lieu de résidence.  Pour tous ceux désirant une chambre à Ottawa University, le coût est de 395 $ pour un maximum de six nuits. Tous les repas sont la responsabilité de chacun.
LE TRANSPORT vers et en provenance Ottawa est la responsabilité de chaque musicien.