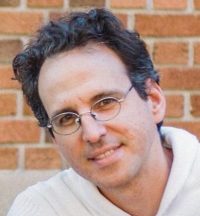 Cuban born, Antonio Llaca is an active choral conductor, teacher, and clinician.  In 2013, he finished his Master's in Choral Conducting from Université de Sherbrooke (Montreal).  Since 2009, Antonio has conducted Coro Vivo Ottawa (CVO) and currently teaches choral, as well as instrumental conducting at the University of Carleton in Ottawa. He is conducts the choirs and orchestra at the Conservatoire de Musique de Gatineau, and is also a conductor with the Canadian Chinese Children's choir of Canada (C5).  From 2007-2011, he was Choral Assistant to the Ottawa Festival Chorus at the National Arts Centre.
Antonio is an advocate for Canadian choral music, incorporating prominent Canadian content in his programming, as well as commissioning choral pieces for his concerts from local composers. Under his baton, in 2010, CVO premiered "Meditatus", in North America, a work by Jan Gunnar Hoff, and in 2015, marking the 30th anniversary of this ensemble, CVO premiered the Canadian work "Gold and Glory" commissioned from John Armstrong. Antonio has also brought to the Ottawa music scene the works of composers such as Esteban Salas (Cuba), José Angel Lamas (Venezuela), and Manuel de Zumaya (Mexico), among others.
Antonio is sponsored by Carleton University Music.