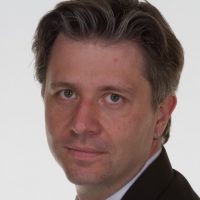 Ben is the principal bassoonist of the Ottawa Symphony Orchestra and the Kingston Symphony Orchestra, a regular extra with the National Arts Centre Orchestra, second bassoon of the Ontario Philharmonic Orchestra and a faculty member at Carleton University.
Ben received his Bachelor and Master's Degrees in Music Performance at McGill University, with a specialization in Chamber Music, in 1997. Also that year, he joined the Ottawa Symphony Orchestra and the Bel Canto Wind Quintet. He is the bassoonist of the Ayorama Wind Quintet, The Ottawa Symphony Wind Quintet, l'Ensemble Prisme, and the Harmonious Pigs Reed trio. He performs regularly with Thirteen Strings, The Ottawa Chamber Music Festival, Music and Beyond and many other groups in the Ottawa area.
Ben is sponsored by Carleton University Music.