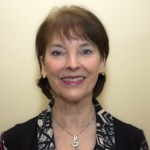 Christine Hansen retired after 33 years as an Intermediate and High School music teacher. As head of Department at Canterbury High School in Ottawa, Christine helped initiate and administer the specialty music portion of the successful Eastern Ontario Programme of the Arts at Canterbury. After her retirement from secondary school teaching, Christine taught Intermediate and Senior Music courses in the University of Ottawa Education Faculty. She continues to guest lecture at the University, adjudicate at Music Festivals and conduct workshops and clinics with Concert Bands.
Christine, an Ottawa native, obtained her Bachelor of Music and Bachelor of Education degrees at Queen's University in Kingston, Ontario and her Master of Music Education at State University, Potsdam, New York. She is an affiliate of member of C.M.E.A.,O.M.E.A.,C.B.D.A.,O.B.A. and Phi Beta Mu.
Currently Christine performs on French Horn with the National Capital Concert Band and the Manotick Brass Ensemble in Ottawa.