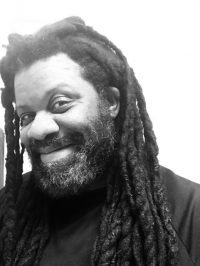 Colin remains active as a guest conductor, clinician, adjudicator and composer/arranger. His conducting credits include collaboration with world-renowned artists and ensembles including the Hamilton Philharmonic Orchestra, the New Symphony Orchestra of Sofia, Bulgaria, United States Air Force Band of Liberty, the Toronto Mendelssohn Choir, the Canadian Brass and the U.S. Army Herald Trumpets, the official fanfare ensemble for the President of the United States.
Colin is best known for his work with the multi-award winning Toronto Youth Wind Orchestra, a group he launched as a high school student. For three decades this ensemble has earned a reputation nationwide as one of the leading performance ensembles of its kind in Canada. Under Colin's baton, the Wind Orchestra made its Carnegie Hall debut in 2006, and returned in the spring of 2016 for another performance at New York's famed concert hall to mark its 25th anniversary.
With a passion for music education and outreach, Colin maintains a commitment to working with young people and the community. He has conducted numerous bands, orchestras and choirs throughout Canada and the U.S., and has led the provincial honour bands of Alberta, Manitoba, Ontario, Quebec and Prince Edward Island. In the spring of 2008 he served as conductor of the prestigious National Youth Band of Canada. Abroad, Colin has given performances in the United States, Europe, the United Kingdom and China.
 Over the years, Colin has made multiple appearances as a member of MusicFest Canada's national adjudication panel. He also serves on the steering committee for the Golden Horseshoe Music Festival, a regional subsidiary of MusicFest Canada. He is the Music Director of the Hamilton Philharmonic Youth Orchestra and Conductor of the newly-named Oakville Symphony Youth Orchestra. Colin was recognized in 2017 as a Molson Great Canadian, celebrating Canadians citizens who made a difference in their community, and was recently given an Honorary Lifetime Membership Award by the Ontario Band Association.