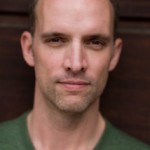 A world-renowned composer, arranger, vocalist and pianist, Greg Jasperse is the Director of Vocal Jazz at Western Michigan University.  He is also the director of the award-winning Gold Company vocal jazz ensemble.
No stranger to the stage or recording studio, his credits include numerous movie soundtracks including "Jurassic World", "Epic", "Oz, The Great and Powerful", "The Campaign", "Star Trek" and "Star Trek 2" as well as the Red Hot Chili Pepper's "Monarchy of Roses" and "The 2nd Law", the recent release from Muse.  Greg is a member of Vertical Voices and has toured as with the New York Voices.  In November of 2014, he joined the New York Voices and the Bob Mintzer Big Band on their Japan tour.  He has also performed with Adele, Imogen Heap, Jennifer Holiday, Joe Williams, Rosemary Clooney, Dianne Reeves and Bobby McFerrin among others.
His music is performed around the world by many of today's premier choral ensembles including Chanticleer, the Philippine Madrigal Singers, the Los Angeles Master Chorale, Chicago Children's Choir and the St. Olaf Choir.
His conducting credits include all-state jazz choirs in Pennsylvania, Wisconsin, Arizona, North Dakota, New York, California, Oklahoma, Indiana, Missouri, Colorado, New Hampshire, Illinois, Iowa as well as the British Columbia Honors Jazz Choir and Musicfest Canada's Ellison Honour Choir,    

He is a graduate of University of Miami and Western Michigan University.
Kalamazoo, MI