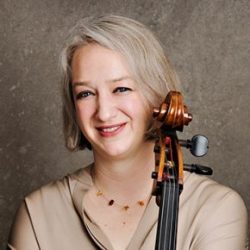 Katie is Artist-in-Residence (Penderecki String Quartet), Cello, Strings and Chamber Music Instructor at Wilfred Laurier University.  She received her Doctoral and Master's degrees from Stony Brook University and Bachelor's degree from the New England Conservatory. Katie taught cello at the University of Connecticut from 2010-2013 while maintaining a private teaching studio in Stony Brook, NY for seven years.
Learn more about Katie at Katie Schlaikjer
Katie is sponsored by Laurier University.