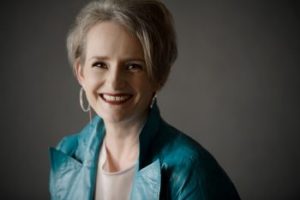 Professor of Voice at Wilfrid Laurier University since 2002, Canadian mezzo-soprano Kimberly Barber is Administrative Coordinator for their Opera Program, and was appointed Associate Dean, External for Laurier's Faculty of Music in July 2017. She adjudicates widely, and is frequently called upon to serve on advisory panels for the arts. Her research interests are centred on the Art of Practice and effective use of the body in vocal pedagogy. Licensed as an Body Mapping Educator®, she teaches Body Mapping for Musicians in workshop settings, privately, and as a cornerstone of her pedagogical model in the voice studio.
With performances at Opéra de Paris, Opéra de Marseille, Frankfurt Opera, English National Opera, New York City Opera, Chicago Lyric Opera, Seattle Opera, L'Accademia Nazionale di Santa Cecilia, Wigmore, Barbican, Avery Fisher and Weill Concert Halls, and every major opera company and orchestra in Canada, Kimberly's operatic repertoire encompasses more than 50 roles, many of them from 20th and 21st century or lesser-known works, and her concert repertoire stems from every genre. She is a champion of the music of our time, frequently giving world and Canadian premieres of new music. In May 2022, she will debut with Winnipeg's Little Opera Company in the Canadian premiere of Jake Heggie's THREE DECEMBERS in the role of Madeleine Mitchell. She has recorded for Deutsche Grammophon (Concepción in Ravel's L'HEURE ESPAGNOLE with the LSO under André Previn), CBC Records, Naxos, Teldec and Dutton Classics. Her wide-ranging career in Europe, Asia and North America, with years of experience as an operatic performer, concert, recital and recording artist, and breadth of pedagogical training, qualify her ideally to guide emerging vocal artists who hope to excel at an international level.
Kimberly is sponsored by Wilfrid Laurier University.