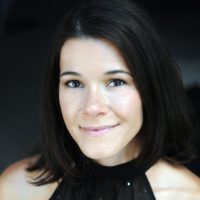 Shauna Barker started playing the clarinet at the age of 11 and immediately fell in love with the instrument. As a youth, she played in the Delta Youth Orchestra, the Vancouver Youth Symphony Orchestra and the National Youth Orchestra of Canada. She holds a Bachelor of Music degree from McGill University and a Masters degree from DePaul University in Chicago.  She has performed with several ensembles such as the Thirteen Strings, Les Violons Du Roy, L'Ensemble Prisme, L'Orchestre Symphonique de Gatineau, and has appeared as a soloist with the Ottawa Symphony Orchestra, the Deep River Symphony Orchestra, the Pembroke Orchestra and the Parkdale Orchestra. For over 12 years, Ms. Barker has served as Principal Clarinet in the Ottawa Symphony Orchestra and as regular extra musician with the National Arts Centre Orchestra. She performs with many chamber ensembles, namely the Ayorama Quintet, the Bel Canto Quintet (both ensembles also belonging to the National Arts Centre Orchestra's Music in the Schools program), and the Harmonious Pigs Trio.
Shauna is on faculty at Carleton University as Performance Instructor and is clarinetist in the Carleton-OSO ensemble in residence, and is also Coordinator of the Winds Sector. A sought after educator, Ms. Barker is also the Senior Winds Coach and Conductor at the Ottawa Youth Orchestra Academy.
Shauna is sponsored by Carleton University Music.