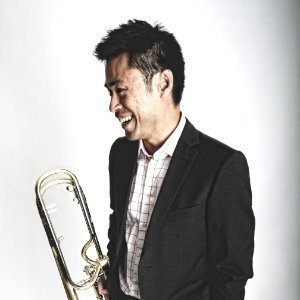 Trombonist William Carn has emerged as one of Canada's leading contemporary jazz trombonists and composer. He has performed internationally as well as throughout Canada. His recordings, Carn Davidson NINE and Other Stories, have been nominated Juno Awards in 2014 and 2007 respectively. Most recently, he was nominated for a Down Beat Magazine Rising Star award in 2015.  As a bandleader, William currently leads several groups; the William Carn Quintet, his quartet Run Stop Run, and most recently, a co-lead ensemble with saxophonist Tara Davidson, named the Carn Davidson 9.
Learn more about William at William Carn
William is sponsored by the University of Toronto.