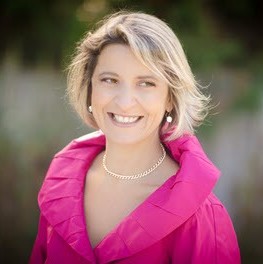 Anna is a Coach-Accompanist, Voice; Instructor, Accompaniment and Keyboard Skills at Wilfrid Laurier University.  She am a graduate of the Music University of the Arts Vienna, and hold two masters degrees, one in Piano Performance and the other in Collaborative Piano.  Anna has held vocal and instrumental coaching and accompanying positions at the Vienna and Innsbruck Conservatories, and the Institute for European Studies, also in Vienna, and have played for masterclasses with esteemed artists including Brigitte Fassbaender, Christa Ludwig, Thomas Hampson and Linda Watson.\
Anna has collaborated with distinguished singers Michelle Breedt, Bernarda Fink and Robert Holl, and instrumentalists Ulrike Anton and Brooks de Wetter-Smith.  She has performed in venues across Europe, North America and China, including the Weill Recital Hall of Carnegie Hall in New York, Gläserner Saal, Musikverein and Schubert Saal, Konzerthaus in Vienna.
Anna is sponsored by Wilfrid Laurier University.