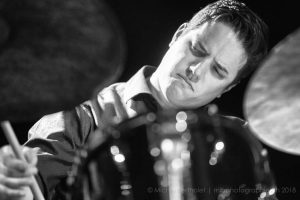 Ernesto Cervini is a drum instructor at the University of Toronto and a guest lecturer at Humber College and York University. In addition to his performing career, he founded Orange Grove Publicity in 2014 and quickly became one of the most sought-after jazz publicists in Canada. Guitarist Alex Goodman, saxophonist Allison Au and bandleader/composer Chelsea McBride's Socialist Night School are just some of the many highly respected artists represented by Orange Grove.
Learn more about Ernesto at Ernesto Cervini
Ernesto is sponsored by the University of Toronto.